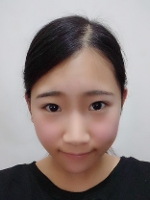 Chi Ian Kam
Competitor in Skill: Beauty Therapy
Country: Macao, China
Where did you do your training for your skill?
Macau CPTTM


How did you first find out about your Member organization and its programs?
I found it out at my high school

Who influenced you to pursue your skill as a career?
My teacher

What is your experience in participating with your Member organization?
I have participated in some makeup events.

Describe what your experience has been since your involvement with WorldSkills.
Since the involvement with WorldSkills, I learn more about beauty therapy knowledge.


Did participating in the skills competitions and training for WorldSkills help you progress in your skill? Please describe.
I thnk training for WorldSkills helped me improve my skills and learn to use some new beauty equipment.

What do you currently do? Where do you work?
I'm a student.

What are your future career aspirations?
I want to be a makeup artist.