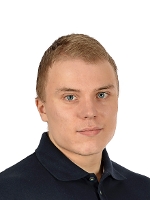 Iiro Jansson
Competitor in Skill: Plumbing and Heating
Country: Finland
How did you get interested in your skill?
At first it was mostly about the money, but afterwards the field has given a lot more than just that.

Where did you do your training for your skill?
At the old school of mine, Omnia vocational school.

How did you first find out about your Member organization and its programs?
I think it was my trainer Martti Vuojolahti who threw this idea about wanting to take part to the WorldSkills 2015, but i think he was mostly joking at first.

Who influenced you to pursue your skill as a career?
Martti Vuojolahti has encouraged me to keep making a career and he has been the biggest prominent figure on my plumbing career so far.

What is your experience in participating with your Member organization?
Attendance in national skills competition Taitaja was a fun and very memorable experience.

Describe what your experience has been since your involvement with WorldSkills.
It has been quite difficult to find enough time for practicing, so I've been very busy lately.

Did participating in the skills competitions and training for WorldSkills help you progress in your skill? Please describe.
We will see about that in August.

What do you currently do? Where do you work?
I'm studying at Metropolia university of applied science to be a HVAC-engineer and I work as a plumber/heater at LVI-TRIO and as a HVAC-engineer at Caverion Oy.

What are your future career aspirations?
Well I hope that one day I'll be making a lot of money doing what i like.