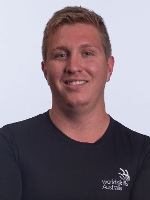 Kallon McVicar
Competitor in Skill: Welding
Country: Australia
How did you get interested in your skill?
Metal fabrication has always been around me growing up, as I'm the fourth generation boilermaker in my family. My passion for this trade started when I was in Year 10 – I started welding, cutting and marking out jobs with my grandfather in his work shed. This lead to doing TAFE courses after school on Wednesday nights.

Where did you do your training for your skill?
TAFE NSW Illawarra Institute, Wollongong Campus

How did you first find out about your Member organization and its programs?
I was a first year apprentice and was showing a lot of interest in welding, so my boss mentioned it to me to compete in the 2013 WorldSkills Australia Regional Competition. I trained for a week before hand and ended up coming 3rd, which I was stoked with.

Who influenced you to pursue your skill as a career?
My granddad. He was always willing to give up time to help teach me new tricks of the trade every time I asked.

What is your experience in participating with your Member organization?
Great experience! Have picked up so many valuable skills that I can pass onto future competitors.

Describe your most memorable moment so far with WorldSkills?
Winning gold at the national competition in Perth last year.

Describe what your experience has been since your involvement with WorldSkills
Intense, eventful and very stressful.

Did participating in the skills competitions and training for WorldSkills help you progress in your skill? Please describe.
WorldSkills Australia has helped me develop skills I never had. Professionally, they have helped advertise me to the public and other opportunities later on down the track and helped me become respectable in my chosen trade.

What do you currently do? Where do you work?
Currently a full qualified Metal Fabricator at Mainteck in Port Kembla, Wollongong.

What are your future career aspirations?
I want to become the best welder in the world this year in Brazil and learn the most I possibly can during the experience. Later on down the track, I would love to give something back and help train the next Regional and National competitor. I would also like to become a welding inspector.